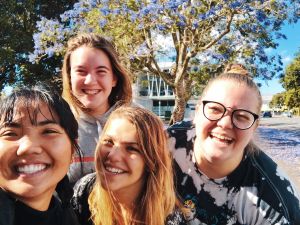 Telos is Right for Us!
Is Telos Right for You?
The following three questions will help qualify you for Telos. The admission process will begin once you follow the links and click SEND. If you have questions whether Telos is a good fit or need help finding an Educational Consultant, click "Not Sure" in the next section below for help.
1. Participation
The average length of stay at Telos is 9-12 months.
Are you able to commit to a process that requires this amount of time and family participation?
2. Eligible
Telos students struggle with issues like depression, anxiety, learning differences and executive function deficits. We do not accept students who are actively suicidal, involved in heavy drug use, or have an active eating disorder.
Does your child meet these criteria?
3. Financial Comittment
Telos provides a premium level of care and expertise. It is not uncommon for parents to spend $100k or more on a treatment process. Though insurance helps some, Telos is out of network with all carriers.
Is your family able to make a financial commitment at this level?